This is my favorite salad dressing. It looks great and tastes great and it is so easy to make.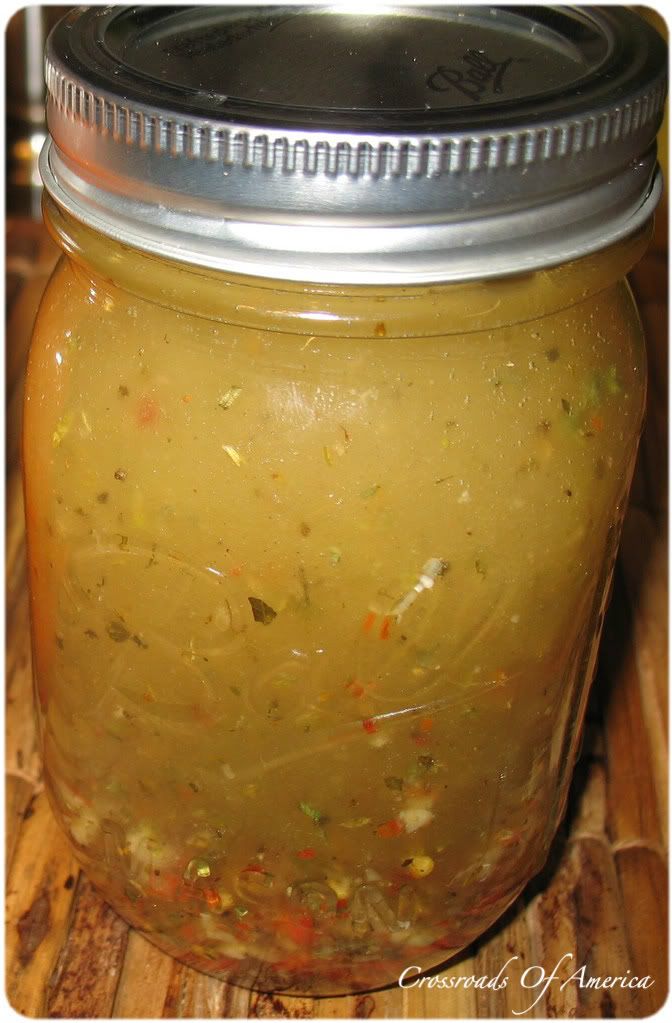 I found the original recipe on
Cajunlicious' blog
. Head on over and check out all the great stuff Jessica is making!
Makes: About a pint
Printable Recipe
Ingredients:
1 1/2 cups extra virgin olive oil
2/3 cup white wine vinegar
2 tablespoon fresh lemon juice
4 garlic cloves, minced
2 tablespoons red bell pepper, diced
1 teaspoon Italian seasoning
1 teaspoon red pepper flakes
1 teaspoon dried oregano
1 teaspoon dried minced onions
2 tablespoons freshly grated Parmesan cheese
1 teaspoon dried, parsley
Salt and freshly ground black pepper, to taste
1. Place all ingredients into a pint jar and shake well.