Wow, these are good. I really liked them, but then, I was already a huge fan of Mexican chorizo. I used extra hot chorizo to really crank these up another notch. Use regular chorizo if you're not into heat.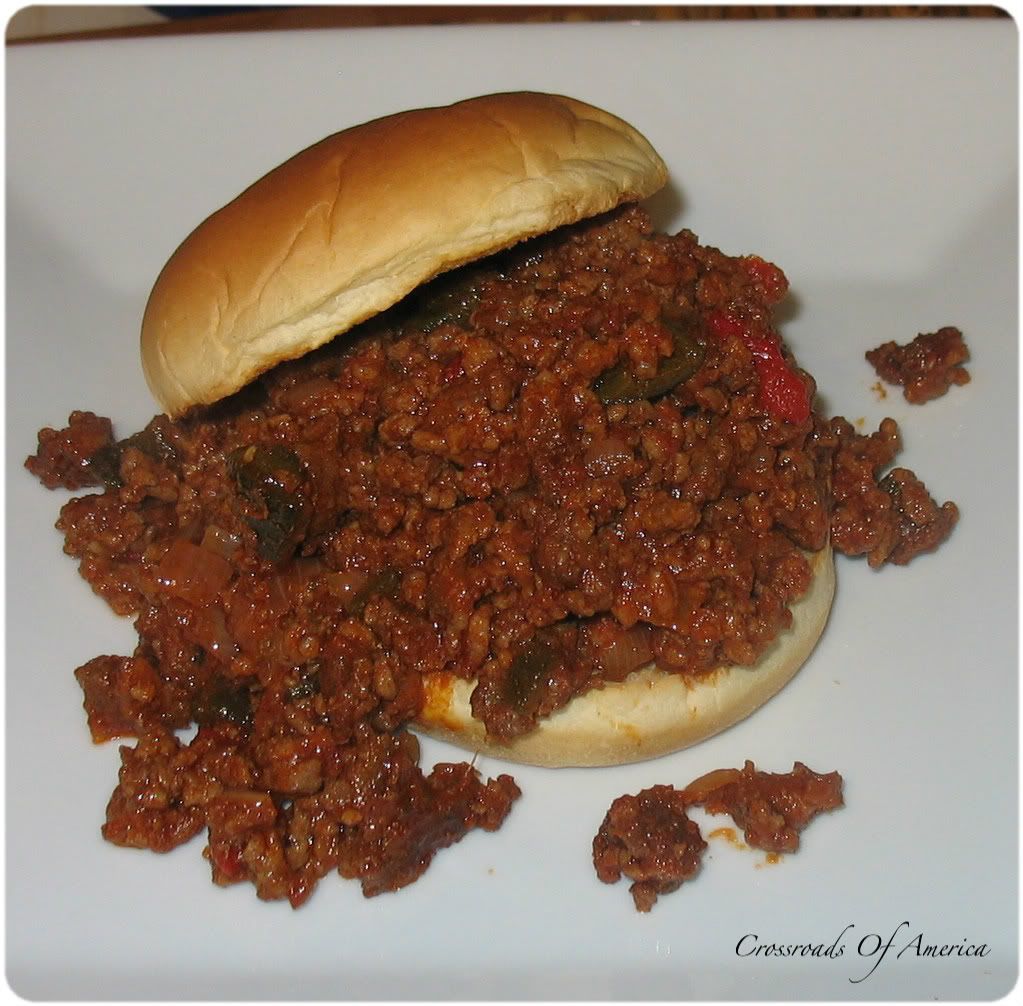 The original recipe came from
Our Krazy Kitchen
.
Makes: 8 servings
Prep time: 15 minutes
Cook time: 1 hour
Printable Recipe
Ingredients:
1 pound ground beef
1 pound Mexican Chorizo sausage
2 Poblano peppers
1 red bell pepper
1 small white onion, diced
4 cloves garlic, minced
6 ounce can tomato paste
2 cups water
1/2 tablespoon cayenne pepper
1/2 tablespoon cumin
1 tablespoon sugar
8 hamburger buns
1. Fire up your grill (or oven broiler) and roast the peppers (both the poblano and the red bell) until charred. Let cool slightly then remove the charred skins. Remove the seeds and stems and chop.
2. Crumble the beef and chorizo into a large pot or Dutch oven and brown over medium high heat. Drain and remove the meat, reserving 1 tablespoon of the meat drippings in the pot.
3. Add in the onions and saute until starting to soften.
4. Add garlic and cook another 2 minutes or until fragrant.
5. Return the meat to the pot along with the remaining ingredients except the buns. Cover and simmer for 30 minutes. Season with salt and pepper to taste.
6. Serve over lightly toasted hamburger buns. Enjoy!