We made pork medallions in mushroom Marsala sauce and absolutely loved it. So, I decided to make some more of the sauce and pour it over grilled burgers. The end result was fantastic!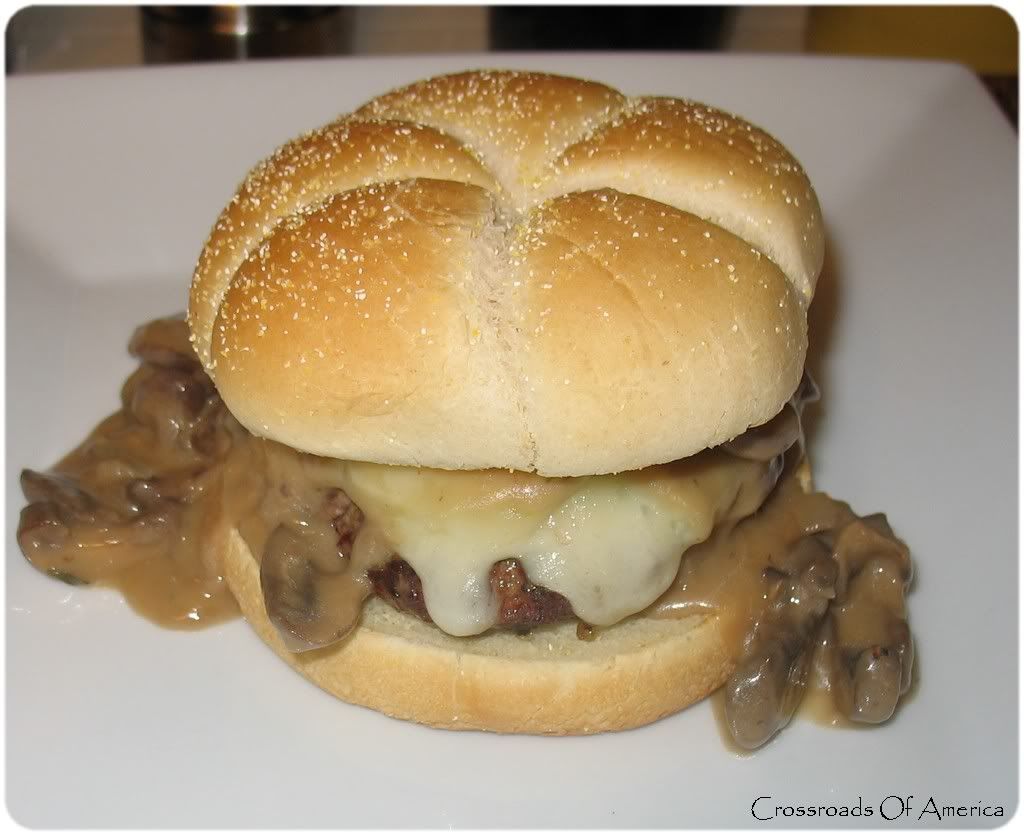 For the sauce:
Makes: 2-3 cups of sauce
Prep time: 10 minutes
Cook time: 20 minutes
Printable Recipe
Ingredients:
2 tablespoons unsalted butter
2 medium shallots, minced (I used half a medium red onion)
1 pound Cremini mushrooms, sliced thin
1 tablespoons all-purpose flour
1/2 cup dry Marsala
1 cup chicken broth
3 tablespoons heavy cream
1/4 cup fresh parsley, chopped
1. Melt the butter in a large skillet over high heat and melt. Add the shallot and a pinch of salt and saute for 30 seconds.
2. Add the mushroom and saute until golden, about 5-7 minutes.
3. Add in a 1/2 teaspoon of salt. Sprinkle with the flour and slowly pour in the Marsala. Stir and simmer until the Marsala is almost completely evaporated.
4. Add in the chicken broth. Let simmer until reduced by half.
5. Stir in the cream and parsley.
6. Season with salt and pepper.