I've driven by
Coxhall Gardens
a few times, never really paying that much attention to it other than to wonder why there were two large towers on the grounds. The other day I decided to pick up Anita at work and take her to the gardens for a lunchtime picnic.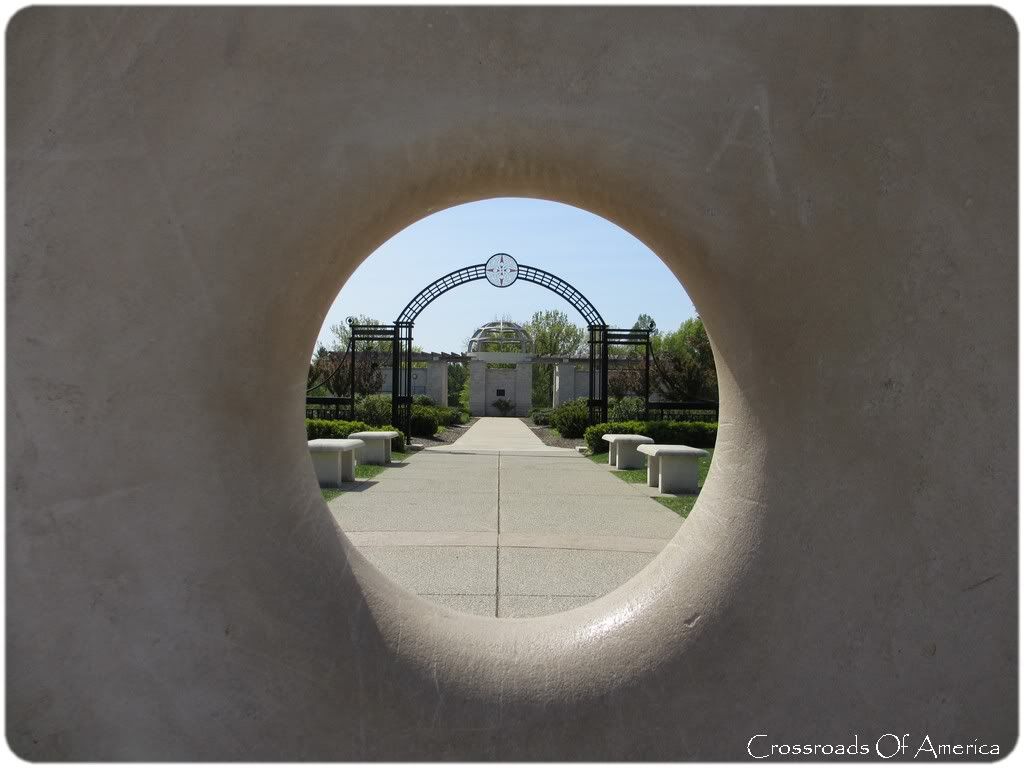 The Coxhall Gardens are 125 acres that were donated to Hamilton County back in 1999 by Jesse and Beulah Cox. The city is still developing the gardens, but there is plenty of things to do and see there now. The place is very well maintained.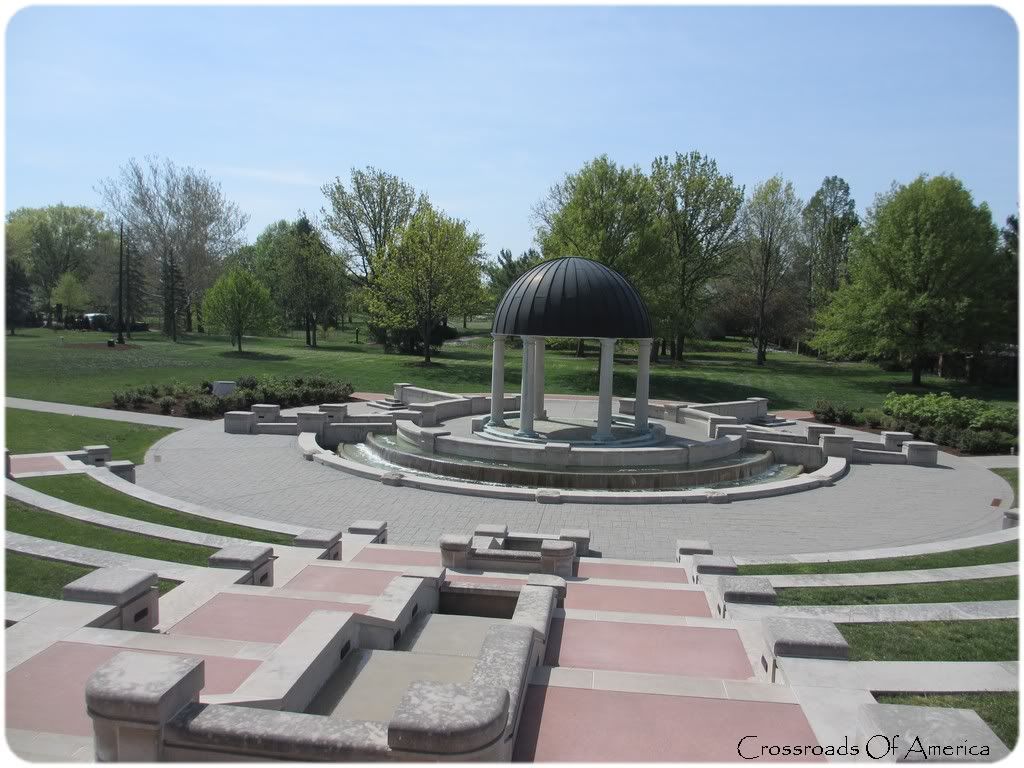 The centerpiece of the gardens is this layered seating area which is ideal for weddings, concerts, etc. At the top is a statue of the Cox's.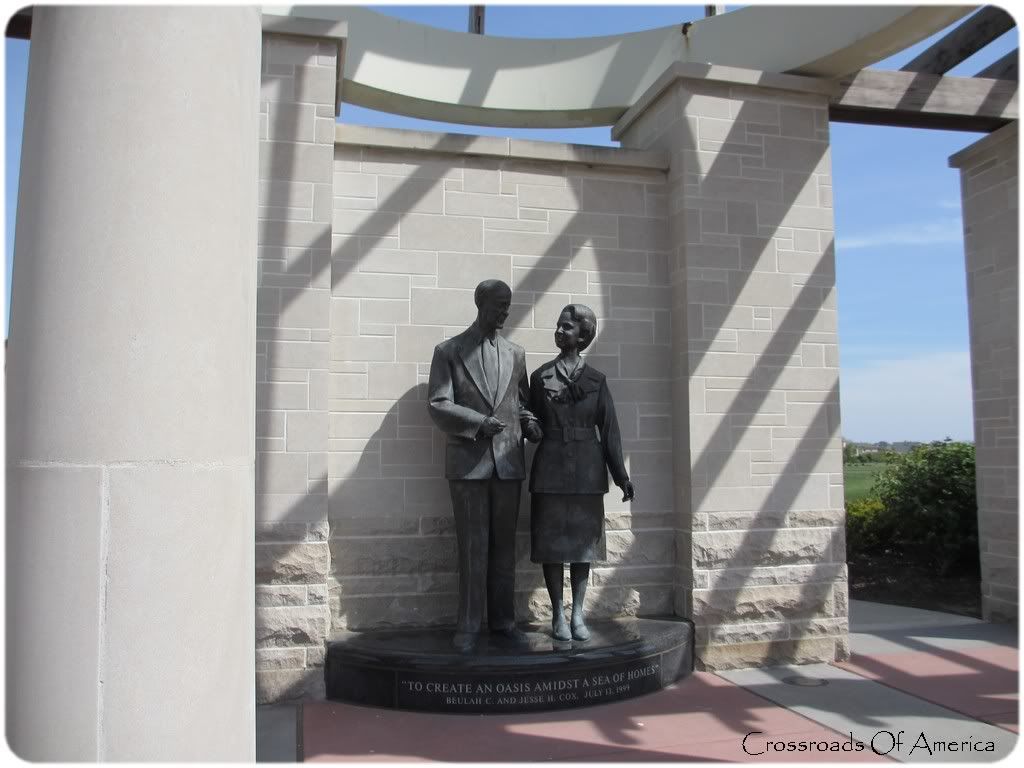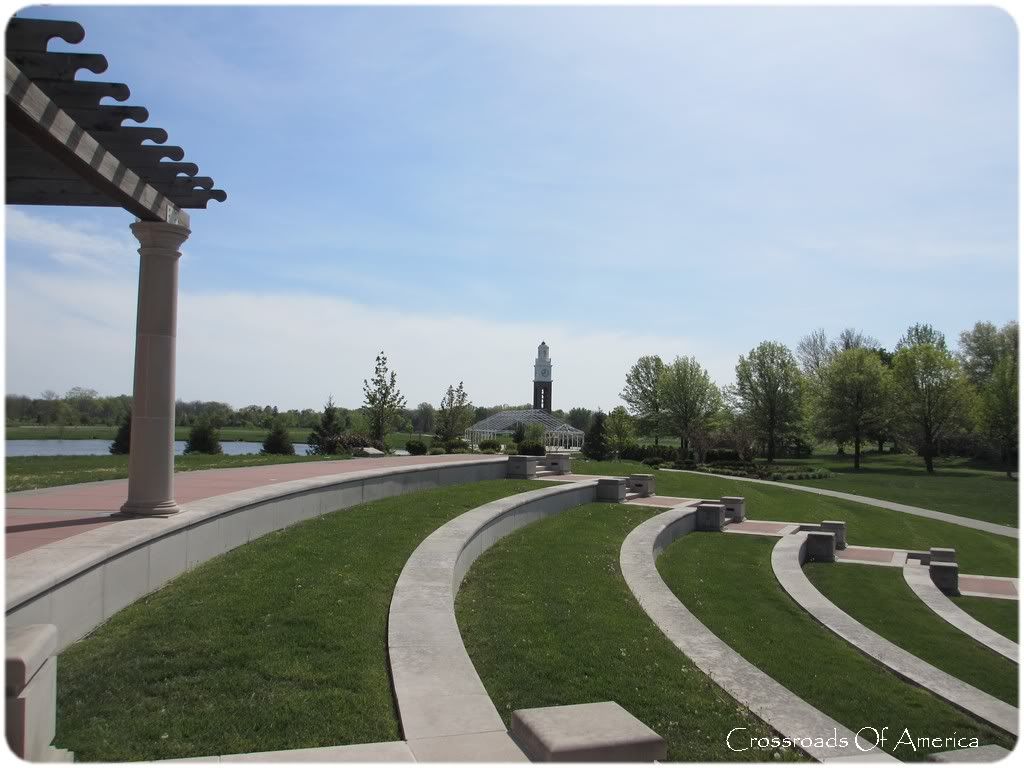 There are nice walking paths around two large lakes.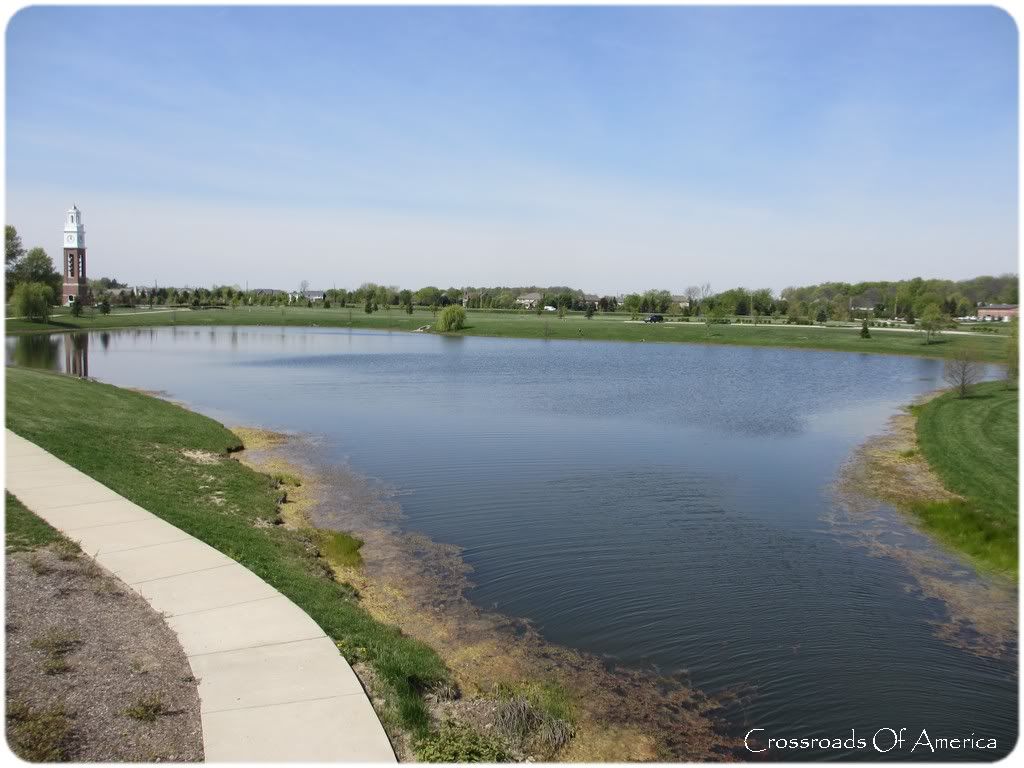 There are also two large bell towers. We were there at noon enjoying our lunch when the bells started sounding. It was quite nice actually.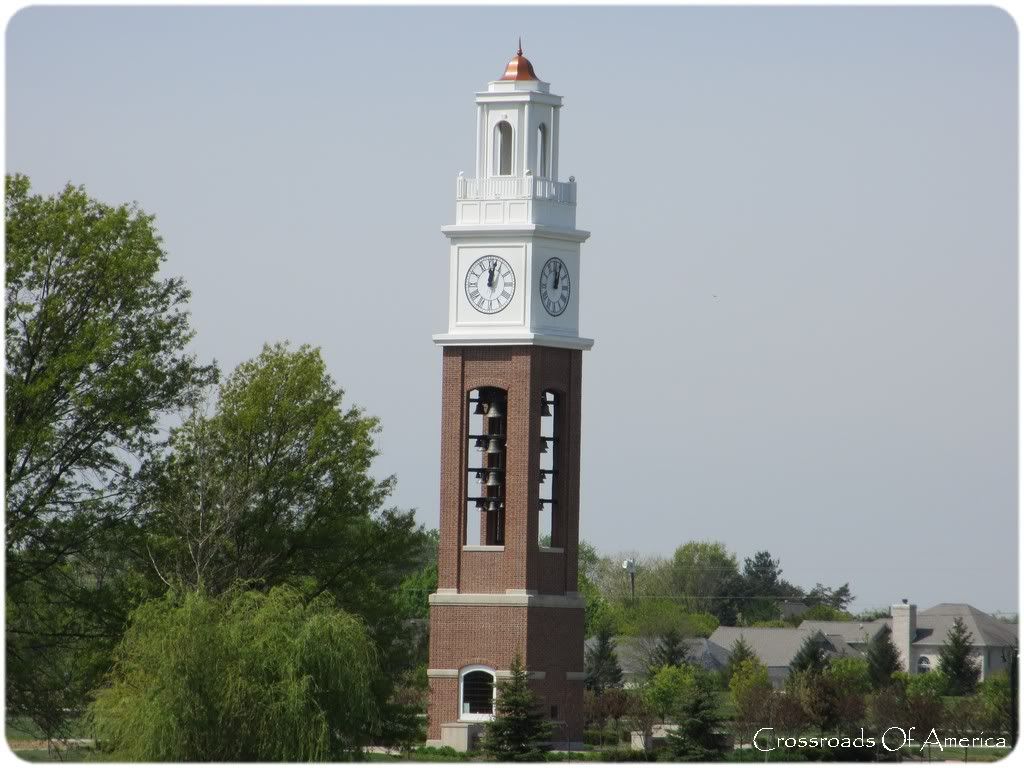 There's a big play area for kids, but we didn't go to that section. There are a few walking paths. It was a nice day out, and there were several teens getting their high school photos taken on the grounds.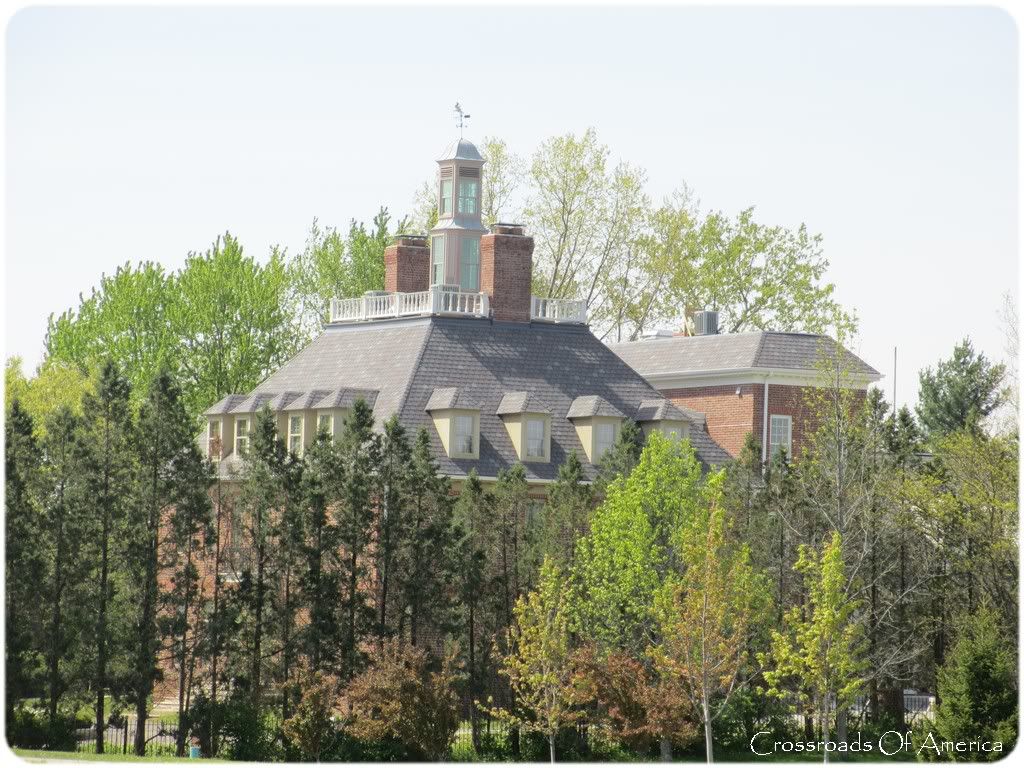 Coxhall Gardens has several programs that you can enjoy, like bird watching or frog hunting (ok, you don't actually hunt them) in the evenings. We'll return soon for another mid-day picnic and a walk.
Stop by Coxhall Gardens. It's a nice peaceful setting located off
116th and Towne
in Carmel, Indiana.