I absolutely love muffuletta sandwiches. This simple take on them uses French bread, hence the name Frenchulettas!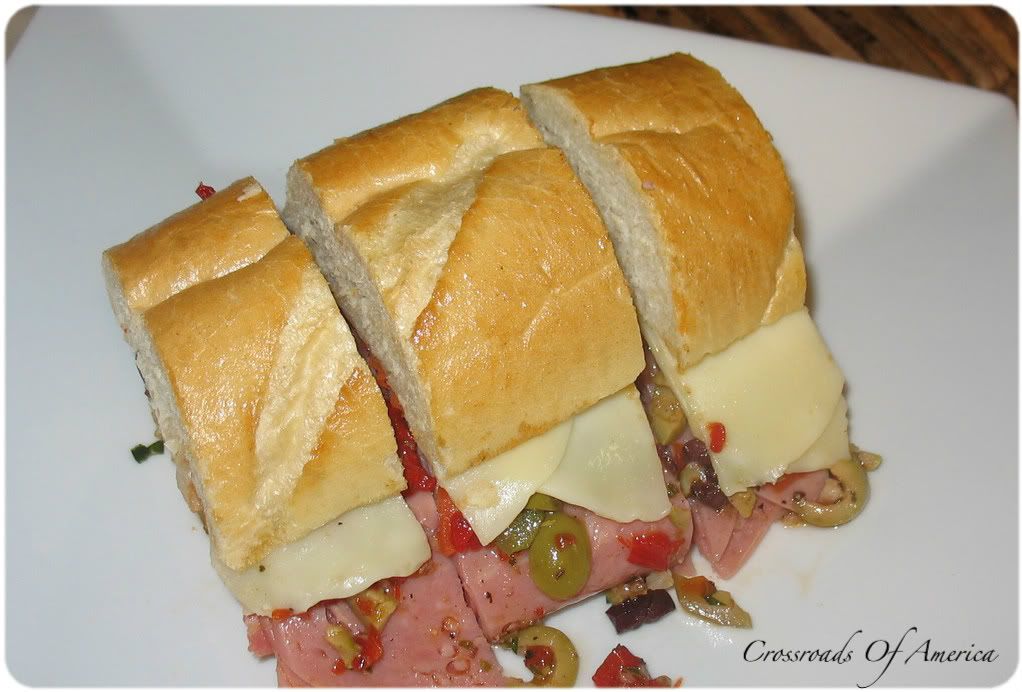 I make my own olive salad, but you can use store-bought too (I'd recommend
Boscoli
). If you make your own, make sure it rests in the fridge at least overnight before you use it. It gets better with time.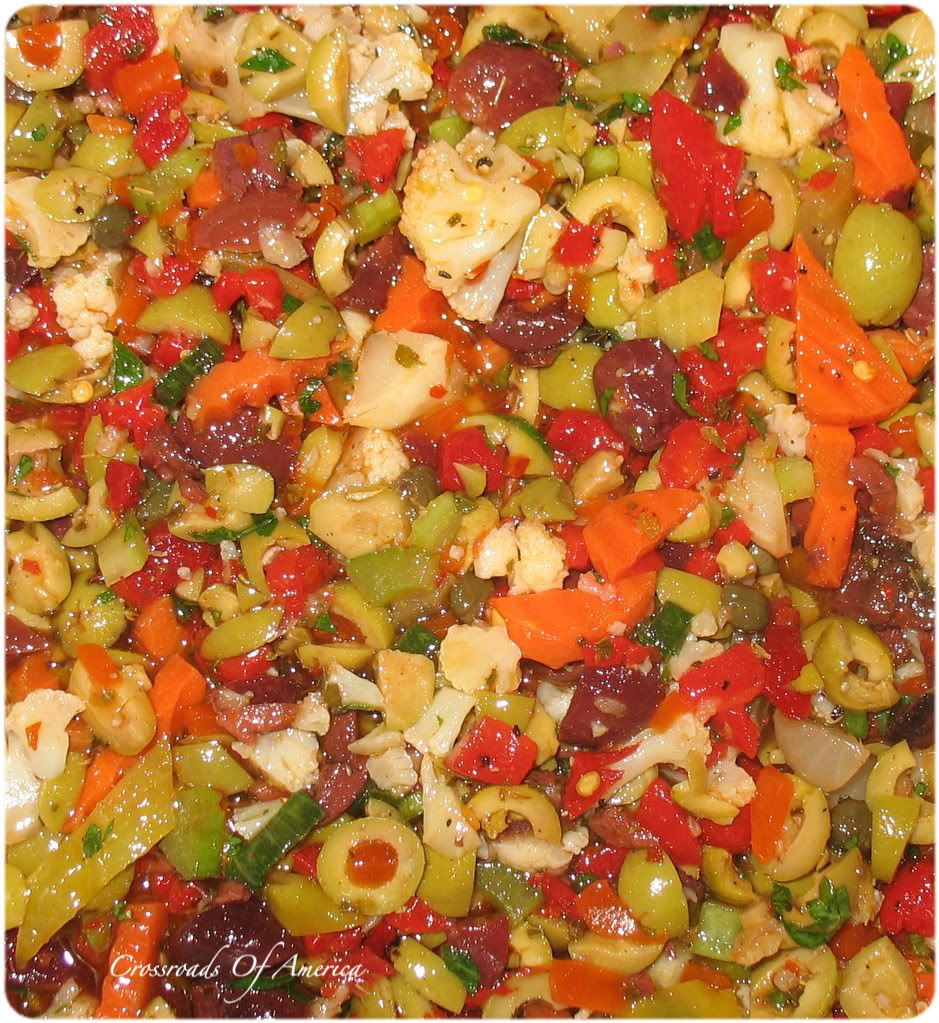 For the sandwiches:
Makes: 8-10 slices
Prep time: 5 minutes
Cook time: 20 minutes
Printable Recipe
Ingredients:
1 loaf French bread
2 cups olive salad (see below or use store-bought), more or less, divided
Sandwich meats (I used Genoa salami and whatever else I could find laying around)
Provolone cheese
1. Preheat the oven to 400 F.
2. Split the bread length-wise. Spread half of the olive salad along the bottom half.
3. Top the bottom half with meats and the cheese, followed by the remaining olive salad.
4. Wrap tightly in foil and place on a baking sheet. Place in oven 15-20 minutes or until cheese is melted.
5. Cut into 1 1/2" - 2" wide mini-sandwiches and serve.
For the olive salad:
Prep time: 10 minutes
Cook time: 8 hours+
Ingredients:
1 1/2 cups green olives, pitted and coarse-chopped
1/2 cups Kalamatta olives, pitted and coarse-chopped
1 cup Gardiniera, coarse-chopped
1 tablespoon capers
3 garlic cloves, minced
1/8 cup celery, sliced thin
1 tablespoon fresh parsley, chopped
2 teaspoons dried oregano
1 teaspoons crushed red pepper flakes
3 tablespoons red wine vinegar
1 large red bell pepper, roasted
1 green onion, sliced thin
1 cup extra virgin olive oil (plus more if needed)
1. Combine all ingredients in a large bowl. Add salt and pepper to taste.
2. Add 1 cup of oil and stir. Cover and refrigerate for at least 8 hours, up to a week, stirring occasionally. Add more oil if needed.