Chef Bobby Flay has several Mesa Grill restaurants. We've not ever eaten there, but someday we will. Fortunately, Bobby has posted some of the recipes from his restaurants. I made this steak sauce the other day and I fell in love with it. I had it on grilled burgers, a grilled ribeye, and some grilled bacon-wrapped pork loin (not all on the same day!). It's my go-to steak sauce, and I didn't used to use steak sauce at all!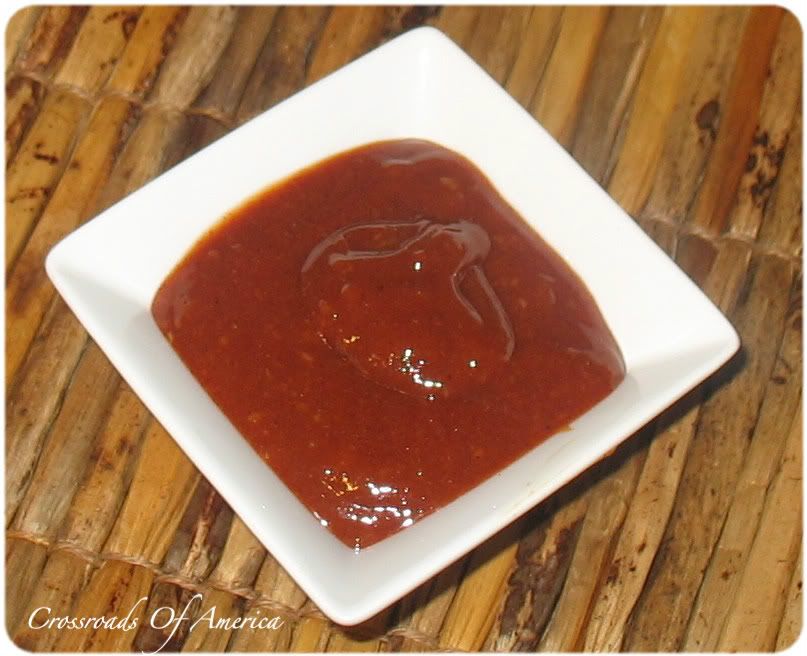 This sauce really compliments the taste of the meat you serve it with. I cut way back on the horseradish, and added some hot sauce. I found the original recipe
here
.
Makes: 2 or so cups
Prep time: 5 minutes
Cook time: 1 hour
Printable Recipe
Ingredients:
1 cup ketchup
1/2 cup horseradish (note: I used 2 tablespoons)
3 tablespoons honey
2 tablespoons Dijon mustard
2 tablespoons maple syrup
2 teaspoons Worcestershire sauce
2 tablespoons chile powder
Hot sauce, to taste (optional)
Salt and freshly ground white pepper
1. Add all ingredients to a small bowl except the hot sauce and salt and pepper. Whisk together well. Add hot sauce and salt and white pepper to taste.
2. Place in fridge for at least 1 hour. Let come to room temperature before serving.